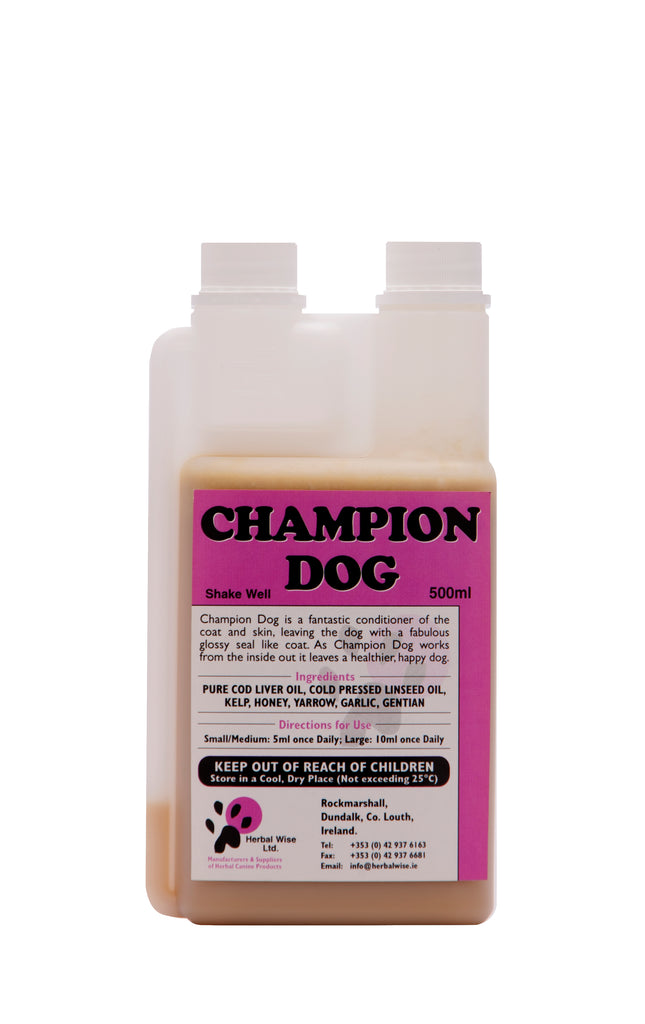 Herbal Wise
Champion Dog
Champion Dog is specialty formulated for the overall wellbeing of the dog. Its unique combination of herbs will result in a dog that has excellent condition from a super glossy coat to a fully optimal digestive system.
This product is used to bring condition to dog after time off, for the show ring or as a overall tonic. We have found it best to start the course at least 3-4 weeks before the day of showing or going back into work. It is suitable for welping females as a nourishing tonic after pups. 
Champion Dog is a unique blend of oils, honey and macerated herbs including omega oils. Even fussy eaters will start to chow down into their food as it is a tasty tonic that they love. 

Contains: Cod liver oil, garlic oil, raw linseed oil, honey, kelp, yarrow, gentian. 
---
More from this collection