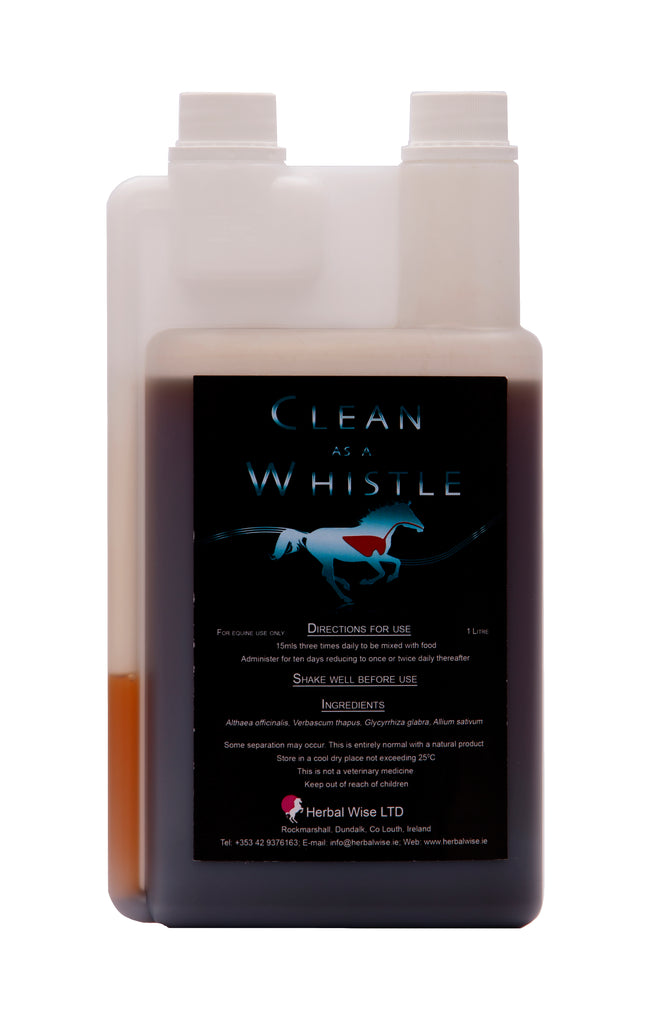 Herbal Wise
Clean as a Whistle
Clean as a Whistle is a specially formulated herbal tincture that targets the respiratory system. Without clear airways the horse cannot utilize the oxygen it needs to support its systems while being extremely debilitating for the individual.
Our unique formula of cold pressed garlic oil combined with specific herbs of mulien and liquorice are aimed at supporting and easing the respiratory system will help clear the mucas membranes of the lungs and soothe any inflammation.
Intense periods of training can also cause the respiratory system to come under stress on a daily bases. If an individual is prone to tender airways or if not in full working order it will result in under performance.
One 1 liter bottle will last one horse approximately 28 days.
Contains: Mulien, liquorice, cold pressed garlic oil. 
---
More from this collection