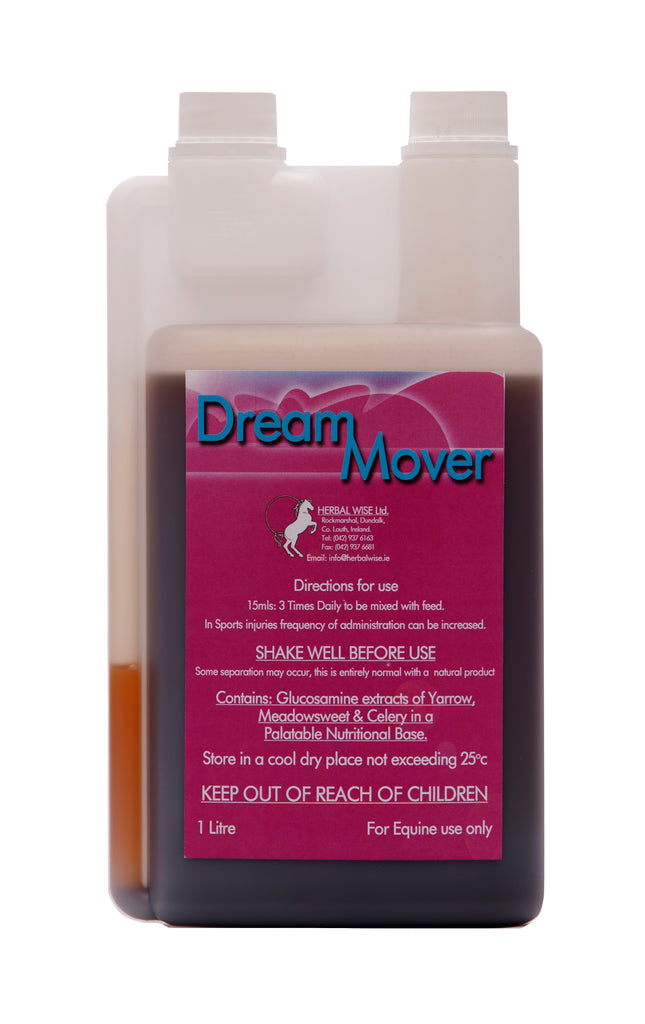 Herbal Wise
Dream Mover
Dream Mover is specifically designed for the elete equines. Its combination of herbs help maintain joint and muscle elasticity.

Mobility problems with high level horses and ponies are impossible to avoid. "Sore joints, feeling the ground, jarred up, strained muscles" are terms used far and wide. It is a daily occurrence in yards. It is certain if the equines mobility system is challenged it will adversely affect the performance.
Dream Mover is a proven combination of natural source Glucosamine and Chondroitin with powerful extracts of herbs. Strongly recommended to be given during hard work and stepped up if needed. 
One 1 liter will last approximately 28 days for one horse in medium work.
Contains: Glucosamine, Yarrow, Meadowsweet, Celery.
---
More from this collection