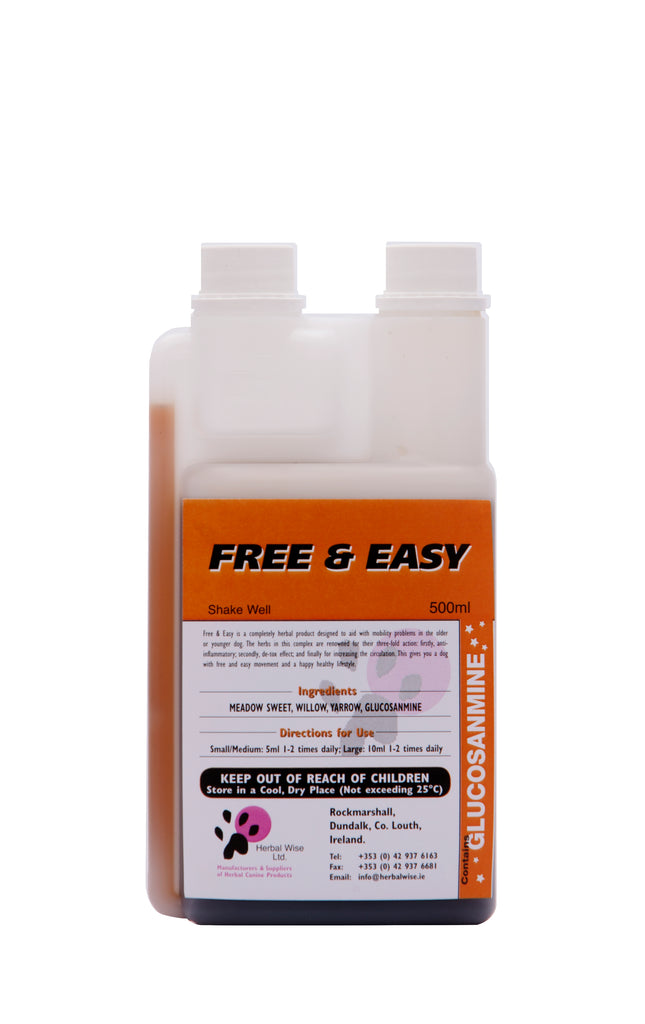 Herbal Wise
Free & Easy
Free & Easy is especially designed for the older dog that is getting stiff and sore as old age approaches. Standing for Arthritis and Rheumatism the herbs that are combined within this product are there for the well being of the older canine.
Free & Easy has several benefits, it will help sore joints and muscles but also soothes the nervous and digestive systems so they can have a optimal life getting the most out of it. The product also contains natural source Glucosamine and Chondroitin with a classic blend of herbal extracts which supports the nutritional requirements of the animal to withstand arthritis and rheumatism.
This product is also used in a preventative measure for working dogs to aid in muscle recovery and wellbeing. 

Contains: Glucosamine, yarrow, meadowsweet and willow bark. 
---
More from this collection