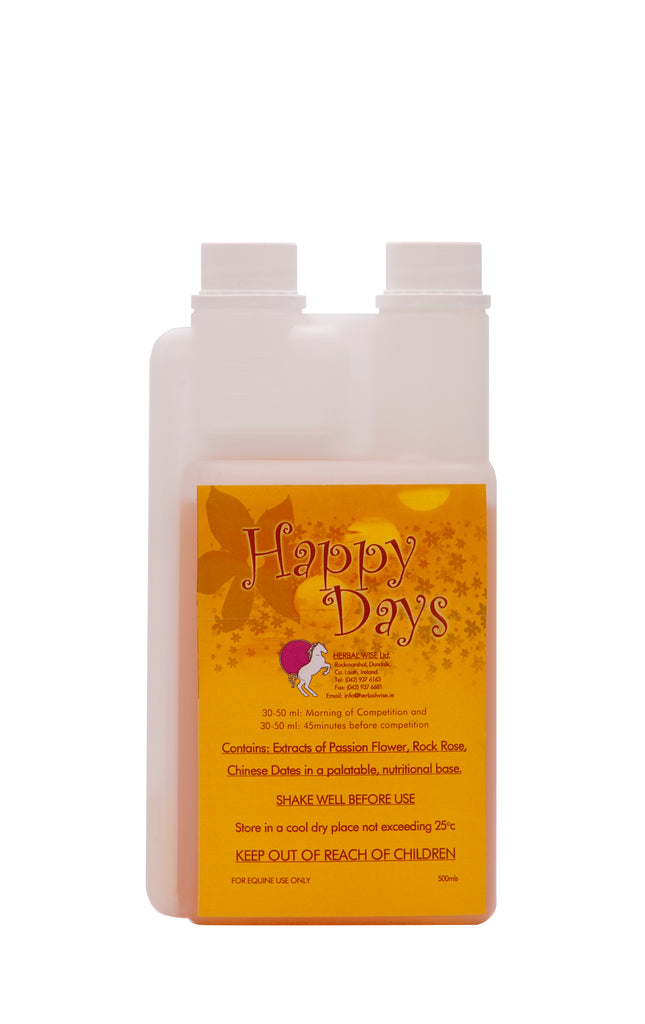 Herbal Wise
Happy Days
Happy Days is a short term calming product designed specifically to help horses get over initial nerves. We all know of horses that won't load into stalls, can be a bit flighty in the dressage test but are perfect at home. Happy Days helps to take the edge off and quail 'blowing up'.
Its specific formulation ensures that the edge is taken off, while allowing the horse to perform to the best of its ability.
One 500ml bottle would last a season of eventing for one horse. Administered the night before the event, dosage depends on the individual horse as some may need more or less than others.
Contains: Passion Flower, Rock Rose, Chinese Dates
---
More from this collection