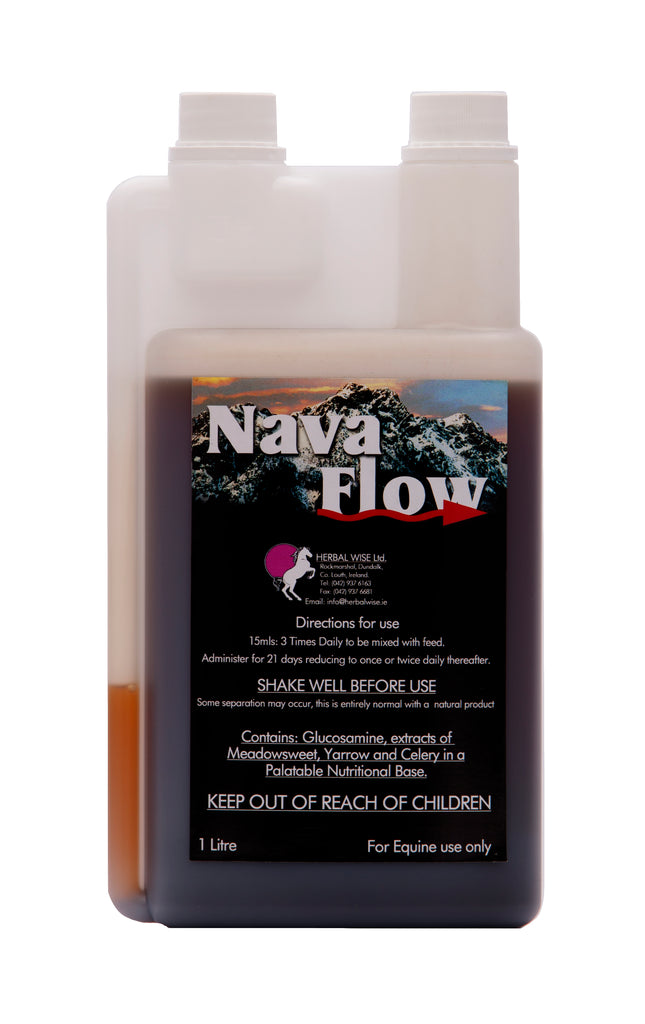 Herbal Wise
Nava Flow
Nava Flow is especially formulated for navicular in horses and ponies.
Navicular is a syndrome of soundness problems in horses. It most commonly describes an inflammation or degeneration of the navicular bone and its surrounding tissues, usually on the front feet. It can lead to significant and even disabling lameness. Nava Flow will help promote blood flow to the area while the anti-inflammatory properties of its herbs help reduce the painfull side effects.
One 1 litre bottle will last approximately 28 days and full course should be administered.
Contains: Glucosamine, meadowsweet, yarrow and celery.  
---
More from this collection