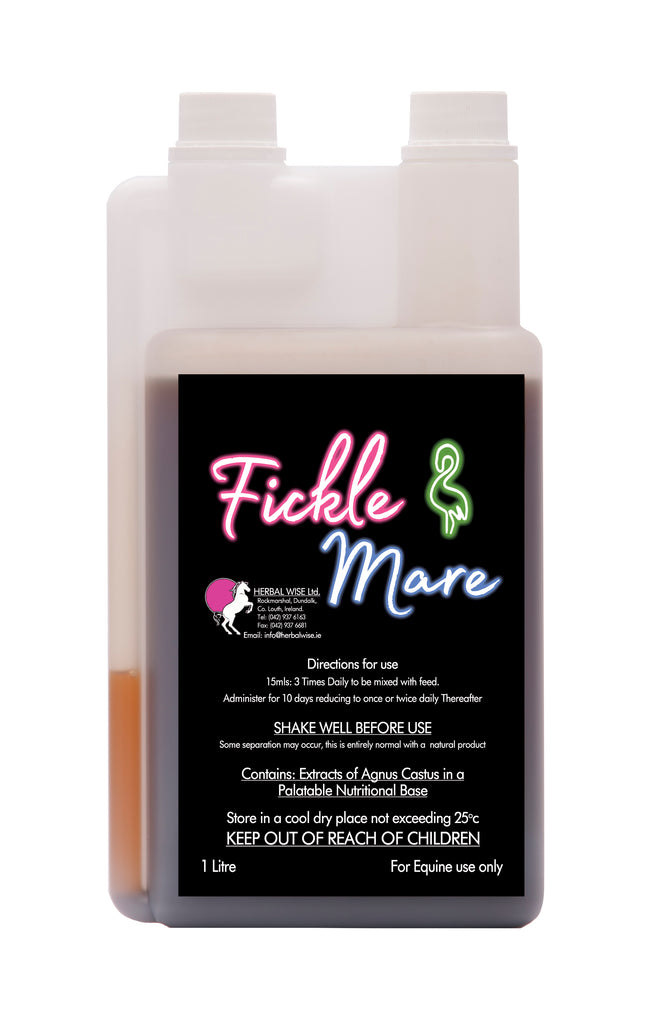 Herbal Wise
Fickle Mare
Fickle Mare (nee Slut Mix) is designed to help the female hormonal system of the horse. Hormones can have a major bearing on performance. Fillies and mares are known to lose focus and be particularly bad tempered during the spring and summer months. Although there are some hardened individuals that are in this mode twelve months of the year. 
The tincture extracts that make up Fickle Mare help normalize the hormonal response of the female system. From bad behavior to ovid production these herbs are successful in both regulating and balancing the system.
One 1 Litre bottle will last one horse approximately 28 days. A second course may be required for certain individuals.

Contains: Agnus castus and cider vinegar. 
PLEASE NOTE: Slut Mix is now renamed FICKLE MARE. The product is exactly the same with no changes apart from the name. 
---
More from this collection