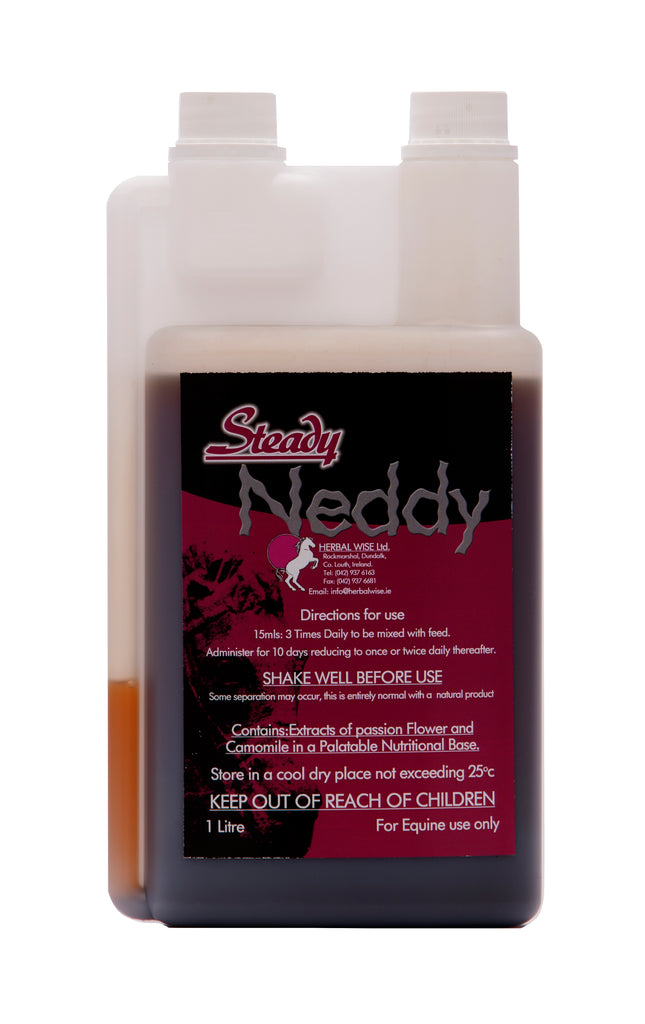 Herbal Wise
Steady Neddy
Steady Neddy is a long term natural remedy for horses that are nervous or prone to excitability. It works by calming the horse allowing them to be handled and worked more easily. Guaranteed free from any prohibited substances its unique formulation allows for a more easy going horse.
No matter if it is a family pony or group one racehorse you will gain so much more from Steady Neddy. Working on the nervous system, calming the parasympathetic response will allow the horse to be more at ease in everything it does. By doing so it also allows the digestive system to relax and get full nutritional benefit of their feed. 
A 1 litre bottle will last one horse on standard dose of 15mls twice daily approximately 28 days. If you feel the horse needs a bit more before an event, the dosage can be increased 2-3 days beforehand to 20mls twice daily. In some cases pairing this product with Happy Days can be beneficial if they are particularly sprightly. 

Contains: Passion flower and camomile. 
---
More from this collection